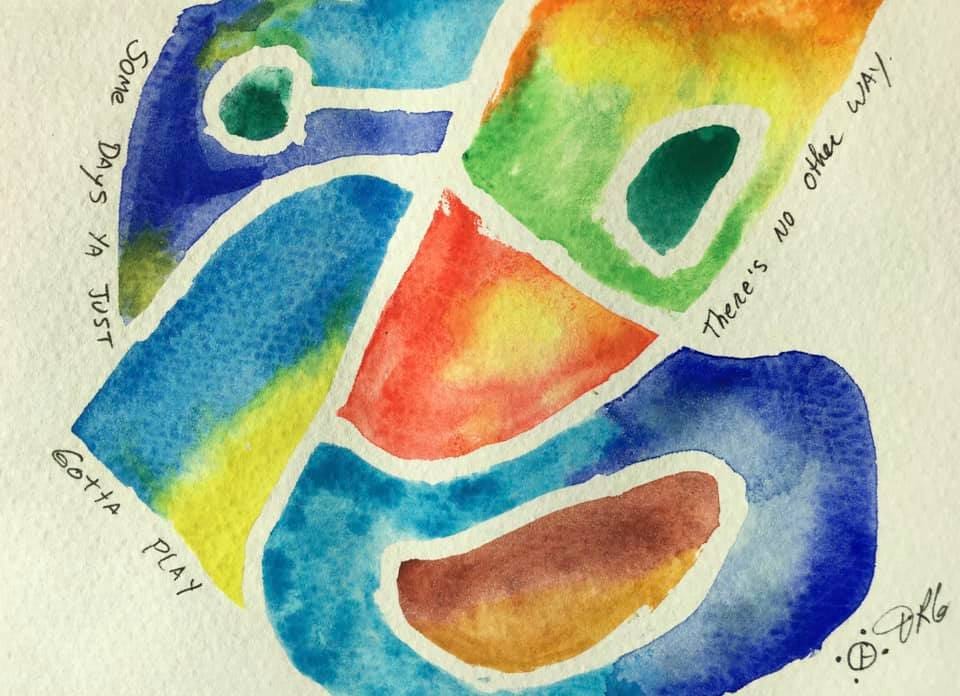 "The world is too much with us, late and soon"
Wordsworth repeating. Morning fades to noon.
Tension across my shoulder cuts.
I heard men feel tension in their butts.
The chuckle takes my mind away an inch
to pity those who feel the unwelcome pinch.
Whether we feel it when we stretch or stand,
the world of hurt on our soul does land,
pulling out what little flavor
in these days there is to savor.
I brandish my colors like a knife
I shake my fist at this grayscale life.
Some days ya just gotta play.
Really, there is no other way.
###